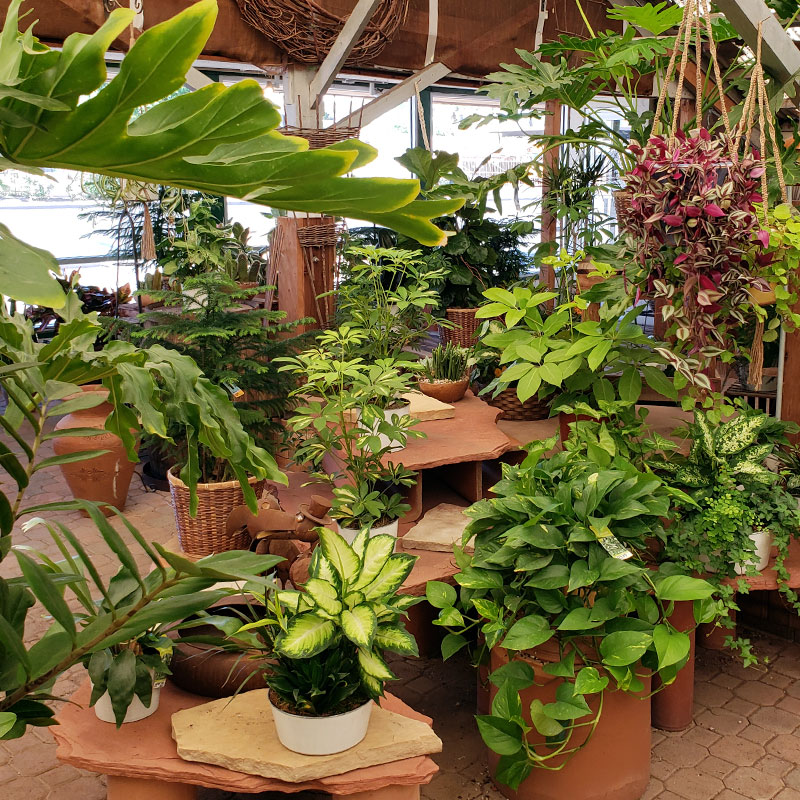 Keeping it Green Since the '60s
We pride ourselves on our greenhouse, which has been a crucial part of what we do since the 1960s. At 12,000 square feet, it supplies our shop with seasonal plants three times a week, though we welcome our customers to browse it themselves. What do we grow there? Depending on the time of year, you'll find peace lily, ficus, dieffenbachia, fern, ivy, orchids, kalanchoe, azalea, mums... the list goes on.
We bring in unique plants too, which we source from growers we've known for decades. If you're looking for seasonal specialty blooms like lavender, dahlia, tulip, hyacinth and more, chances are we're growing them in the greenhouse. And during the winter holidays, pick up one of our heirloom poinsettias. In spring, shop our renowned Easter lilies. We're the largest independent seller of this springtime beauty in all of Arizona.
Let us green up your house today.